Brick-front Beauty in Chestnut Hill
From the inviting rocking-chair front porch to the lighted path leading to the finished terrace level, this home has much to offer! Situated on almost a half acre lot that is wooded & in a great location you are sure to love this home!
Huge Wraparound Porch
The wraparound porch really is the ideal southern, rocking chair porch. Get a cold glass of sweet tea and enjoy the summer breeze. There is even plenty of room for a patio table to enjoy meals outside.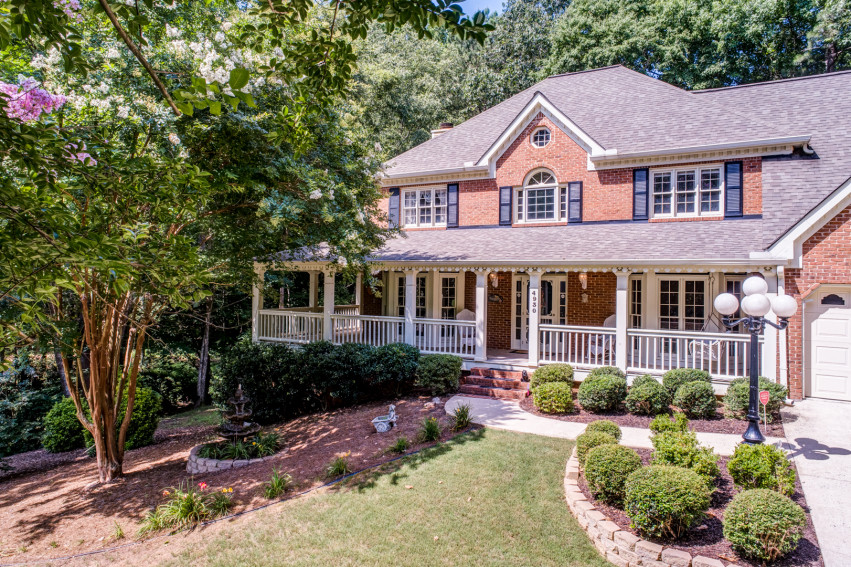 Finished Basement
The basement is great and so perfect for entertaining. There is a full bathroom, tile floors, and TONS of space. Not to mention the whole rec room area and even plumbing for a wet bar or kitchenette.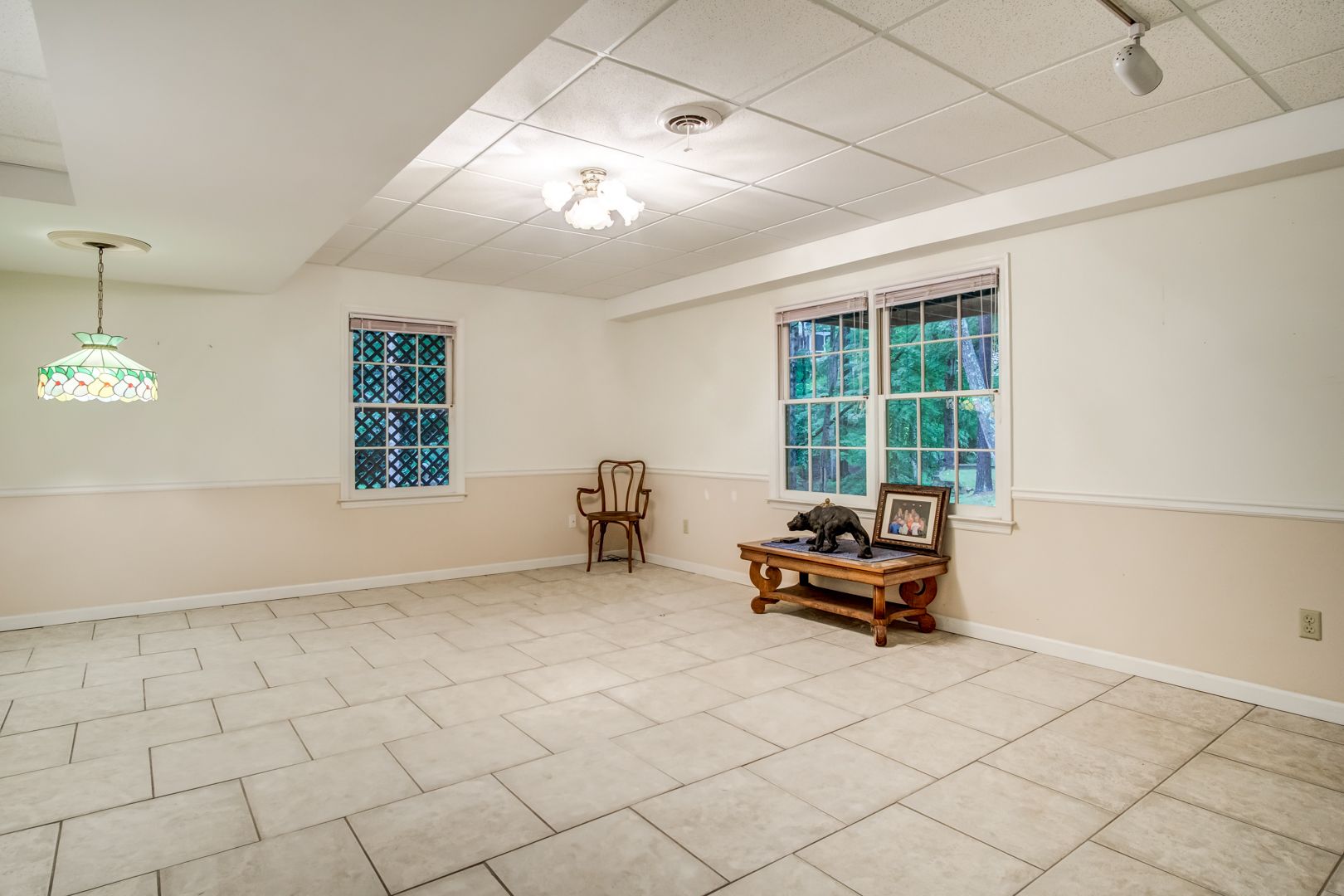 Extra Parking
With an add driveway spur to the right of the house, there is always room for a crowd. As an added bonus, there is an automatically lighted pathway from the driveway to the basement, perfect for an in-law suite or even Airbnb.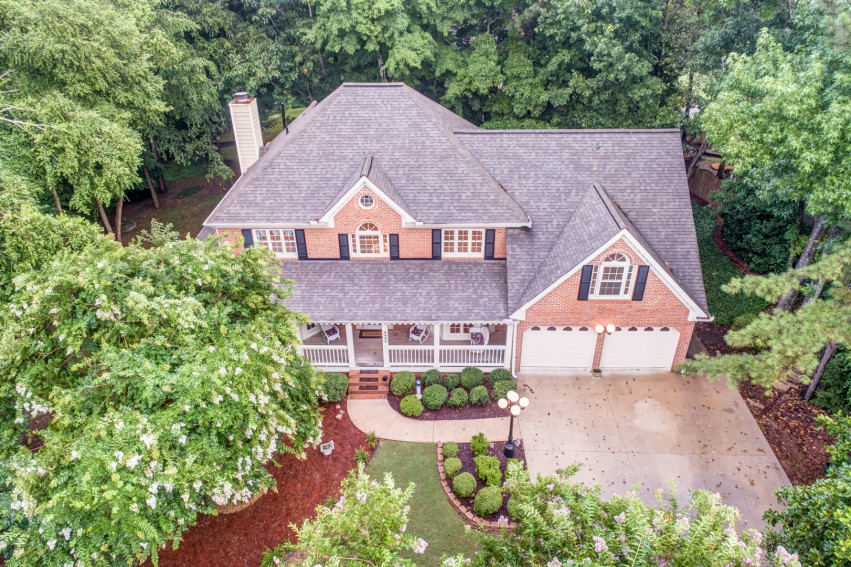 Private Backyard
Want privacy? Look no further than the backyard! This beautiful wooded yard truly is a natural escape. From bird watching to the distant sound of grasshoppers and toads, the backyard is an escape from daily bustling life.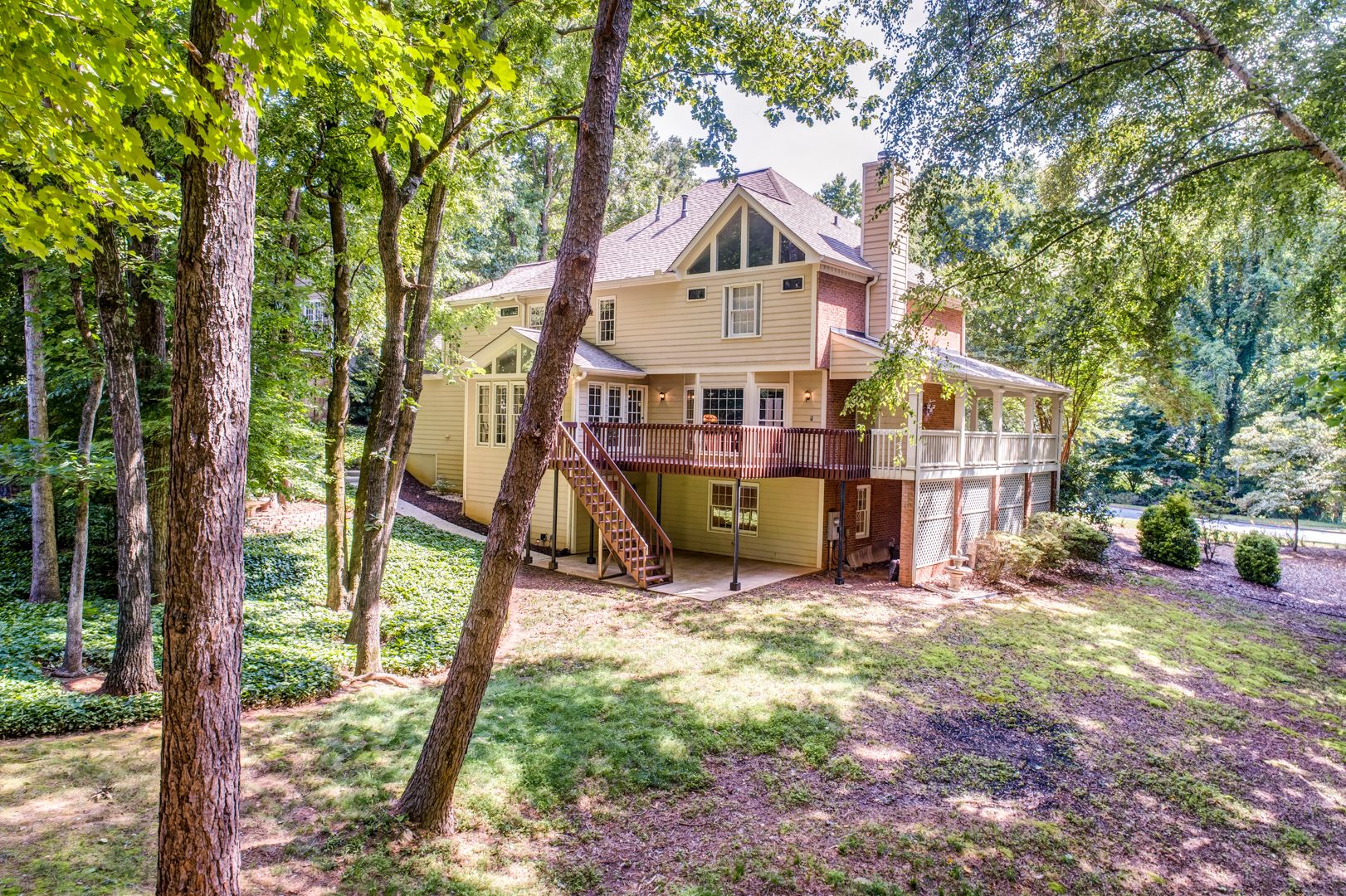 Location, Location, Location
One of the best things about this property is that it is centrally located between highway 92, I75, and I575 so there is easy access to anything and everything!